Hannah Layla is an American Wrestler, currently signed to Extreme Fanfic Wrestling.
Hannah Layla

Some attributes

First
Height = 6"2
Second
Weight = 223lbs
Third
Hometown = Honolulu, Hawaii

Other attributes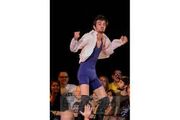 Extreme Fanfic Wrestling
Edit
Hannah made his debut as part of a Zero G battle Royal, where he was the 5th person eliminated. At Ruthless Aggression, Hannah accepted the open challenge against Jack Threlfall but lost in 23 seconds. A few weeks later, Hannah competed in a handicap match against The Circus Clowns and won, causing his first win and causing Hannah to become the number one contender for the EFW World Tag Team Championship at Supremacy X against The Misfits, the following week, Hannah was unsuccessful in a match against Suplex Salezza, who was attacked after the match by The Circus Clowns, sidelining Suplex with an injury, Hannah then revealed his tag team partner for Supremacy X as the undefeated Hunter Blakesfield. The following week, Hunter and Hannah defeated The Circus Clowns. The following week, Hunter was successful in defeating the EFW World Heavyweight Champion, Powerline, allowing Hunter to add a stipulation to the tag title match at Supremacy X, Hunter picked a Hardcore match. At Supremacy X, Hunter and Hannah (Now going by the team name, H20) defeated The Misfits and won the EFW World Tag Team Titles. The following night, Hunter and Hannah announced a EFW Wildcard Tag Team Tournament and beat Jason Cage and Joseph Winters to retain the tag titles. The following week, the participants for the wildcard tag tournament were decided, the teams included 8 Jobbers, Joseph Winters, Devil Child, EFW Zero G Champion Demonic DJ, Martin Scarab, Duke Jackson, Giant Guppy, Thunderbolt and Barberino, later that same night, H20 teamed with The Asian Alliance to face The Misfits and The Circus Clowns to qualify for the upcoming Weapons Gauntlet at Hardcore Hell Hole for the EFW World Heavyweight Championship, but were unsuccessful.
The following week, Hannah competed in a 15 man Zero G Battle Royal to determine the final entrant in the Weapons Gauntlet, where he eliminated Dark Hado, but was the fifth entrant eliminated. The following week, Hannah and Hunter defeated The Army in a non title match.
At Hardcore Hell Hole, H20 lost the tag titles to the Wildcard Tournament Winners, Joseph Winters and Martin Scarab.
In Wrestling
Edit
Finishers:
Hawaiian Smasher (Firemans Carry Cutter)
Lay-Out (Neckbreaker)
Honolulu Heart Attack (Sharpshooter)
Signatures:
Diving Double Foot Stomp to an opponent's back
Spinebuster
Tag Team Finishers (With Hunter Blakesfield):
Hydroshot (Double Knee Jawbreaker (Hunter) followed by a Diving Double Foot Stomp (Hannah) while the opponent's face is still held against Hunter's Knees)
Entrance Music:
Entrance Picture
Edit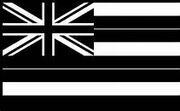 Championships and Accomplishments
Edit
EFW World Tag Team Champion (2 Times (Hunter Blakesfield(2))-Current
Feast or Fired briefcase holder (Zero G Championship)-2014